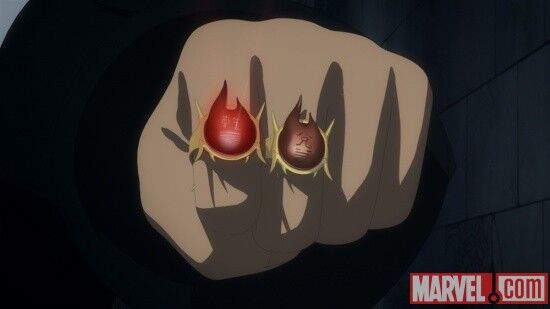 The Orange Makluan Ring is the sixth ring of the ten Makluan Rings.
History
The sixth ring was uncovered in a temple in a frozen wasteland. Gene Khan and Howard Stark went inside and found its guardian, the Melter. Gene Khan defeated it and claimed its ring and its power as his own.
Powers
Matter Alteration: This ring has the ability to alter matter.

Dissolving Cloud: The ring has the ability to produce a green mist cloud that dissolves and eats all forms of living matter or metal. It can even tarnish the Iron Man Armor.
Trivia
The symbols on the ring are the character 兌 and the trigram ☱.
See also